When is the Best Time to Lock in My Home Heating Oil Price?
4/26/2016 by Julie Roman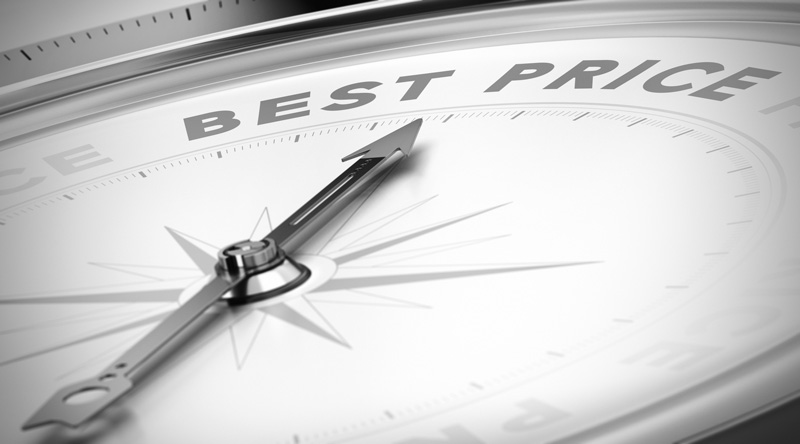 Every May, Roman Oil opens our pricing programs so customers can lock in heating costs for the upcoming year. Historically, spring and early summer have always been the ideal time to lock into a low oil price. However, in the past two years the price has dropped during the winter months, making the question of when to lock in difficult for our customers.
At Roman Oil, we help our customers answer this question by educating them on the importance of choosing the right pricing plan for their budget rather than guessing when the price will be the lowest. Oil is a commodity that is traded on the stock market and therefore, we believe the best way to buy oil is to know your risk tolerance and enter into a plan that meets your needs. We spend time with our customers every year asking them questions to gauge their risk tolerance, explaining how each program works and then helping them select the right program for their individual needs.
Heating Oil Programs That Help You Save
The Prepay Program
Our Prepay program is for people who have a higher risk tolerance, want to make one payment, and don't want to pay price insurance. Over the years, this program has yielded substantial savings to our customers. On average, customers on a prepay program can see a 30 – 40 cent savings on their price of oil against the daily rate.
However, the price can fall below the prepay price and the customer will be locked in at a higher rate. Most of our prepay customers will be open to this risk since they have benefitted from such large savings in prior years. They focus on a long-term gain like an investment in the stock market rather than short-term drops in the market. They are comfortable that the price fits into their budget and don't want to risk a higher price that they may not be able to afford.
The Budget Cap Program
Our Budget Cap program, on the other hand, is designed for people who want to break their cost of heating into monthly payments, want protection against rising oil prices, and are willing to pay a fee to protect them should the price drop. It is a very popular, low-risk program that has yielded large savings when the price drops.
For the lowest monthly payment, we recommend signing up in May when the program opens. This places you on a 12-month budget. All programs end in April, making June an 11-month budget, July a 10-month budget, and so on.
The Budget Cap program includes an insurance fee which protects you from oil price drops – and takes away the worry of guessing the right time to buy your oil.
More Ways to Save on Your Home Heating Oil
Purchasing home heating oil isn't one-size-fits-all. That's why we offer many different ways to buy. In addition to the Prepay and Budget Cap programs, we also offer several other payment options including regular budgets, market rate, and cash on delivery.
Not sure which program is right for you? We'll help you choose. By examining your oil usage, reviewing how the program you chose last year performed, assessing your risk tolerance, and discussing your household budget, we can pick the program that's best for you.
Go into next winter with peace of mind knowing you are protected from market fluctuations. Whether you are renewing your program, just bought a new home or thinking about locking in, Roman Oil is here to help.
Looking for the best heating oil pricing plan for your home?